A New Lease On Lending
In an uncertain economy, more and more banks are seeing small business lending opportunities as their next big profit center. Small businesses have moved to the forefront of the lending crowd since investment banking and mortgage backed security deals began waning in 2008 and are now no longer considered viable revenue sources.
New regulations restricting how much banks charge for loans, coupled with the housing debacles that were in the news about four years ago, have created an environment where banks now look more favorably on mom and pop businesses as a means to a successful financial end.  For the first time in more than a decade, banks are turning away from the more traditional investment routes and actively looking to lend money to small business.  The opportunity has always been there, but it took a rather drastic shift in the market to put it on the radar screens of larger lenders.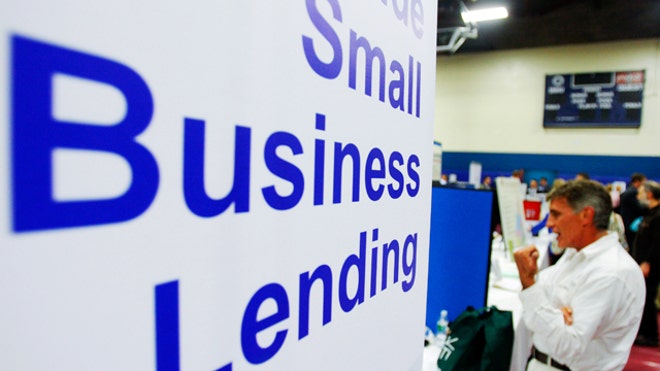 According to industry sources, lending indexes for several banks have passed the 50% loan approval rate since the recession, the highest approval by small banks with less than $10 billion. Large bank lending approval rates have also seen a steady increase over a period of several months.  Part of this paradigm shift may be due in large part to Dodd-Frank regulations, which cover retail relationships but do little in the world of small business loans.  Dodd-Frank also puts a limit on debit card fees and overdraft charges, putting the squeeze on many lending institutions.
Both large and small lenders are seeing improved loan approval rates, with alternative lenders having the highest rates in the industry. Larger banks have an advantage in that they have more capital to lend, primarily due to the drop off in investment banking opportunities. The end result is a great time for small businesses that are looking to borrow money.
A Benefit For Small Business
JPMorgan also recently announced that they will be launching a new media blitz designed to highlight the achievements of small businesses that use Ink, which is the Chase business-card portfolio.  They see small business owners as individuals who are able to learn on the go, invent on the fly, and figure out a way to be successful, even in an uncertain economy where businesses and enterprises fail every day.
A successful small business owner will make the most of this new opportunity in lending to secure much needed equipment, staff, or other expansion projects designed to grow their business, and LeaseQ is at the forefront of this movement. LeaseQ provides equipment leasing and financing options for everything from small business to Fortune 500 outfits, providing those opportunities that allow the business to continue to move forward and remain outfitted with the latest technology, without the burden of being tied into expensive loans with inflated interest rates.
LeaseQ is one of the leading providers of business equipment financing and leasing in the United States.
Get an Instant Quote on Your Equipment Lease, Free
Google+
Comments
comments